ESTEEM3 presentations at MC 2021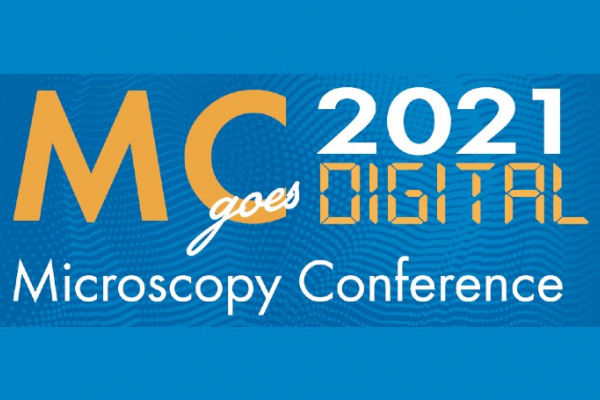 Discover the main presentations produced by ESTEEM3 partners during the online Microscopy Conference held from 22 to 26 August 2021.
As announced previously, ESTEEM3 took part to the Microscopy Conference from 22 to 26 August 2021. Due to the COVID-19 context, the event was held virtually.
Find out more about the presentations given by ESTEEM3 members during this event hereafter:
"Applications of Vaporizer in Atmospheric Gas and Heating TEM" a poster by Dan Zhou, Ronald G. Spruit, Hugo Perez Garza from DENSsolutions.
"Live scanning ptychography with the LiberTEM software framework" a poster by Dieter Weber, Achim Strauch, Alexander Clausen, Arya Bangun, Anastasiia Lesnichaia, Knut Müller-Caspary from the Ernst-Ruska Centre for Microscopy and Spectroscopy with Electrons at Forschungszentrum Jülich.
"3D Electron Diffraction/Micro-ED for Structural Characterization of beam sensitive Loratadine and Linagliptin APIs using Pixelated detectors" a poster by Partha Pratim Das, Athanassios S. Galanis, Alejandro Gómez Pérez, Stavros Nicolopoulos from NanoMEGAS SPRL.