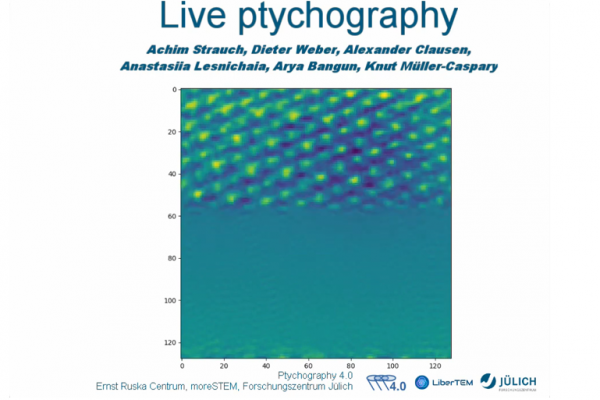 JRA Success stories: Live Processing of Momentum-Resolved STEM Data for First Moment Imaging and Ptychography
Joint Research Activities in ESTEEM3 target the coordinated advancement of methods and infrastructure for the whole microscopy community. This example showcases results from ongoing efforts in JRA3 to advance Open Data, Open Source and Open Interfaces for next-generation TEM applications.
The LiberTEM project, which is supported by ESTEEM3, works towards standardized interfaces for high-throughput distributed live data processing in order to make microscopy using advanced high-performance computational methods as intuitive, interactive and easy to use as conventional microscopy.
More information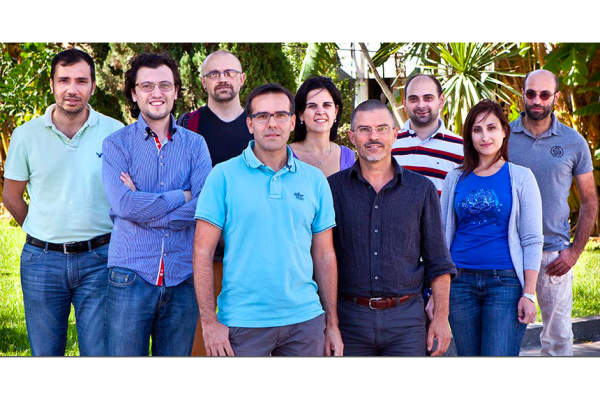 ECO2D, a collaboration between Catania Beyondnano laboratory and Solvay
Among the various success stories enabled thanks to ESTEEM3 transnational access, some concern the industry: this is the case for the ECO2D project, led by Patrice Le Cornec from Solvay (France), which benefited from access to the Beyondnano infrastructure, in Catania, Italy.
More information
Read more Transnational Access Success Stories by clicking here!
More information