Reporting: ESTEEM3's achievements after 18 months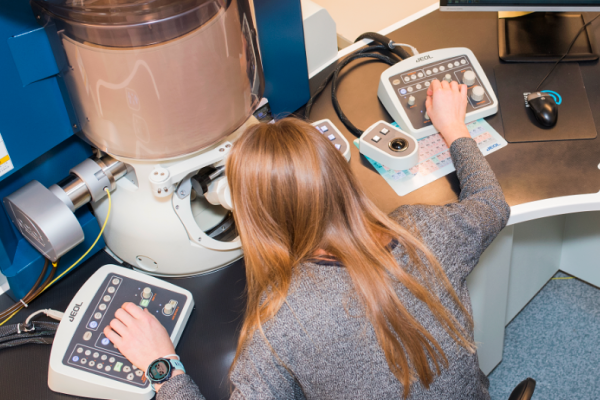 ESTEEM3 has submitted its first Periodic Report to the European Commission, which reviews the activities and advancements achieved during the first 18 months of the project. Before it is officially validated by the EC, discover the key figures for Transnational Access, Research and Networking activities.
Transnational Access: 202 selected projects
Providing Transnational Access to the leading European state-of-the-art Transmission Electron Microscopy (TEM) research infrastructures is one of the core activities of ESTEEM3. Over the first 18 months, 202 projects have been been evaluated positively. Most of the TA projects stem from the academia/public sector, but some also involve the industry. More than 13% International projects (from non-EU Member or Associated countries) have been selected. Also, more that 100 publications (already published or under review) derive from Transnational Access. As a short conclusion, ESTEEM3 objectives regarding TA activities are heading on the right track!
Find out more about Transnational Access and discover the TA Success Stories.
Joint Research Activities: 101 publications
Joint Research Activities (JRA) focus on the development of the advanced TEM methods required for the solution of key problems in materials and nanoscience. Three JRAs are part of ESTEEM3:
JRA1: Imaging, Diffraction and Metrology, Spectroscopy, and In-situ TEM
JRA2: Materials for ICT, Energy, Health, and Transport
JRA3: Data and Automation
In those 3 areas, 101 publications have already been produced (either already published or still under review). 6 public deliverables have also been issued.
Networking Activities: 5 schools/workshops and 1 webinar
Among the objectives of ESTEEM3: supporting education and training in advanced TEM through schools, advanced workshops and webinars. Since the beginning of the project, three ESTEEM3 schools/workshops and one webinar were organized, as follows:
Two additional schools/workshops, contributing to the objectives of research activities, were also organized by the ESTEEM3 partners:
The next ESTEEM3 school, QEM2021 (Quantitative Electron Microscopy 2021 - School of TEM Quantitative Techniques), will take place from 9 to 21 May 2021. More information here.
Keep up with the latest news from ESTEEM3!
Stay tuned for forthcoming ESTEEM3 worskshops and activities in the News section of the website, but also on the LinkedIn and Twitter accounts dedicated to the project!