ESTEEM3 Newsletter #2 - April 2020 Edition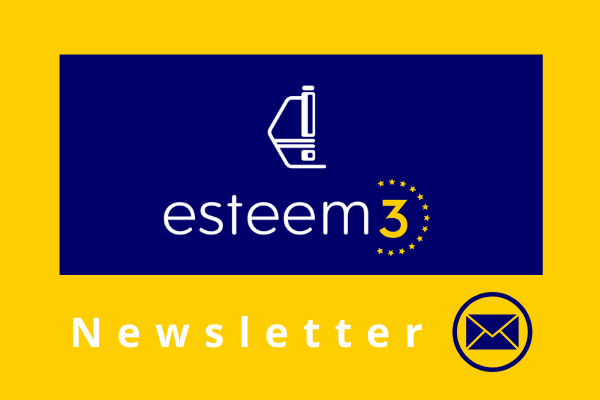 The 2nd Edition of the ESTEEM3 Newsletter was released on 21 April 2020.
In this second edition, you will find key updates of the project, such as:
Transnational Access:

Submission of 3 deliverables
Success Stories

Scientific Publications:

Focus of 5 successful ESTEEM3 publications

Dissemination activities:

ESTEEM3 illustrated: the project explained in a comic strip
Event: European Microscopy Congress 2020 - Copenhagen, Denmark
You can consult the entire newsletter HERE.
Not registered yet? Subscribe here and receive the newsletter directly by e-mail.
Also, to keep up with ESTEEM3-related news, don't forget to follow us on LinkedIn and Twitter!