ESTEEM3 Newsletter #3 - October 2020 Edition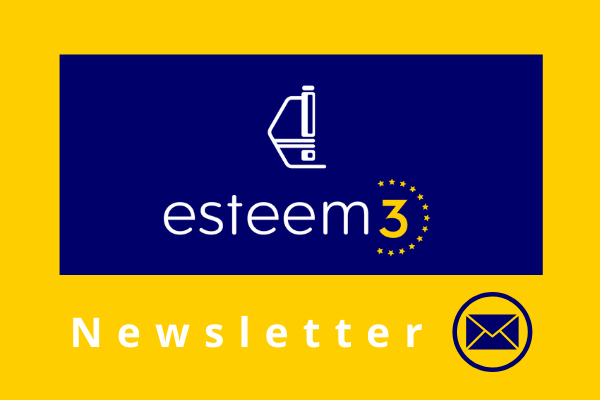 The 3rd Edition of the biannual ESTEEM3 Newsletter was released on 14 October 2020. Find out about the key updates about the project over the last 6 months!
The October 2020 issue of the ESTEEM3 newsletter focuses on:
News about the project:

The 6 months extension granted by the European Commission in the context of COVID-19
The submission of first periodic report and key achievements over the first 18 months of the projects

Transnational Access:
Meet the team!

Interview of Prof. Sara Bals from EMAT, University of Antwerp

Events:

Quantitative Electron Microscopy 2021 - School of TEM Quantitative Techniques

Job positions
You can consult the entire newsletter HERE.
Not registered yet? Subscribe here and receive the newsletter directly by e-mail.
Also, to keep up with ESTEEM3-related news, don't forget to follow us on LinkedIn and Twitter!