12/12/2019
| General, Workshops
Webinar: Analysing EELS data with HyperSpy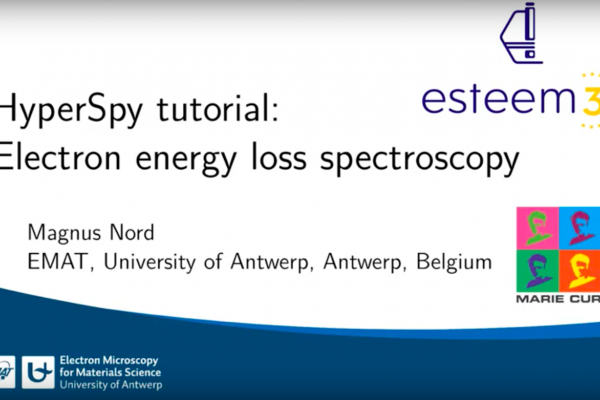 The University of Antwerp (Belgium), ESTEEM3 partner, has published a webinar on HyperSpy, a multi-dimensional data analysis toolbox.
HyperSpy is a scientific Python library used to analyse a large variety of multidimensional data, with a focus on transmission electron microscopy.
In this webinar, we'll be going through functionalities related to analysing electron energy loss spectra (EELS), from the more standard background subtraction and simple integration of intensities, to the more advanced model based approach of Oxygen K-edge energy loss near edge structure.
The webinar lasts 52 minutes. It is free for viewing and available in open access on Youtube.
This project has received funding from Horizon 2020 under both the ESTEEM3 and MAGIMOX projects.