17/06/2020
| General, Prizes
Sara Bals (University of Antwerp): Winner of the EM Awards 2020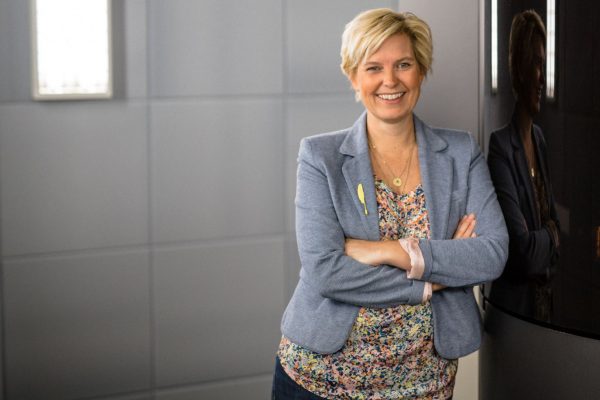 ESTEEM3 member Sara Bals, from EMAT-University of Antwerp, received the European Microscopy Award 2020 in the Physical/Materials Sciences and Optics category.
The European Microscopy Award is a quadrennial prize from the European Microscopy Society which distinguishes outstanding scientists working in the field of Microscopy.
Dr. Sara Bals was awarded the 2020 Prize for her work in the field of 3D electron tomography.
According to the EMS: "By combining state-of-the-art electron microscopy with advanced reconstruction algorithms, Sara Bals has significantly contributed to development and implementation of this method which today enables determination of the positions and chemical nature of atoms in individual nanoparticles. The research of Sara Bals is highly innovative and widely recognized by the EM scientific community."
In the Life Sciences category, the award was offered to Dr. Emmanuel Beaurepaire from the laboratory for optics and biosciences CNRS-INSERM-Polytechnique.
The winners will each give a 30 min lecture during the General assembly which will be held by visioconference end of August. More information soon on the ESTEEM3 website!