ESTEEM3 Interviews: Dr. Randi Holmestad from NTNU Trondheim, Norway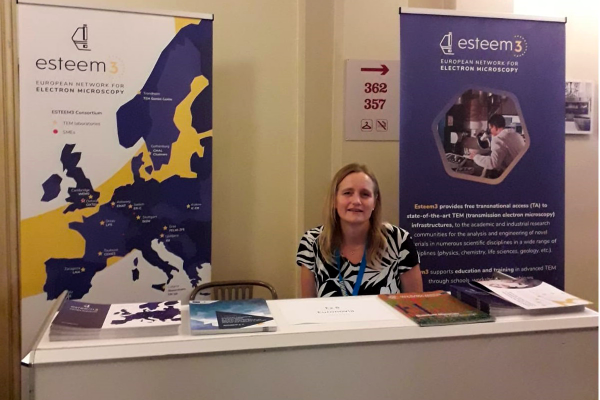 ESTEEM3 is a project including 20 partners across Europe. Each partner has a specific role in the project. Discover the project partners to know more about their contribution and tasks in ESTEEM3! Let's start with Randi Holmestad from NTNU Trondheim, Norway.
Dr. Randi Holmestad is professor at the Department of Physics at the Norwegian University of Science and Technology (NTNU) since 1999. Her present research interests are focused on materials physics, transmission electron diffraction and microscopy (TEM), materials microstructure and the relation to macroscopic properties. Ongoing projects are on aluminium alloys, solar cell materials, electron diffraction and new functional material.
Could you present your organization and its tasks within ESTEEM3?
We are the Transmission Electron Microscopy (TEM) Group in Norway, working on a broad range of materials. Gemini is the result of a collaboration between NTNU and SINTEF (Contract Research Organization doing projects for industry) in Trondheim. Our role is to take part in the Joint Research Area Materials for transport specially interested in scanning diffraction. We have many external industry projects. That's why we became one of the Industry Liaison Officer: We have a special responsibility to have industries involved in the ESTEEM3 project!
Why did you decide to take part in this project?
We were invited by the Consortium and we are new to this project which has already been in existence for several years. We are the northernmost candidate in Europe of the project, and we are proud to be part of it!
Do you cooperate with the other partners of the consortium?
We collaborate with the International Centre of Electron Microscopy for Materials Scienceof the AGH Krakow University in the Joint Research Activity materials for transport and with Cambridge on Diffraction. As we are new, it's interesting to go to the meetings and to understand what the other partners are working on.
What are the most challenging aspects of your role and how do you overcome them?
One of the most challenging aspect of my job is to get enough industry projects. I have to recruit industries to participate in a TA project. We are going to organize a workshop on diffraction, something we are looking forward! (Electron diffraction for solving engineering problems). I think there is a big stake for industries to use TA. A lot of industrial products depend on the nanostructure of materials. I think there's a big potential, we need to teach the industry what we are able to do.
What is the added value of ESTEEM3 for the European research?
I think it enables to have a better collaboration between the laboratories, it fosters international cooperation and it shows industries what advanced TEM can do.