16/01/2020
| Job positions
Electron Microscopy Development Scientist (up to three posts) at the Rosalind Franklin Institute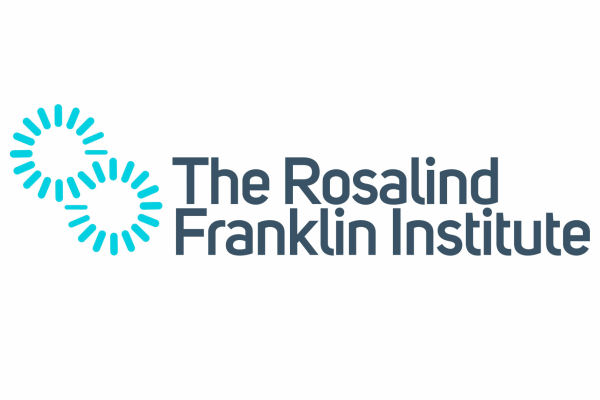 In the framework of ESTEEM3, the Rosalind Franklin Institute, a new national Research Centre, funded by the UK government through UK Research and Innovation, has opened up to three job positions of Electron Microscopy Development Scientists. Deadline for application: 2nd March 2020.
The Rosalind Franklin Institute is a new national Research Centre, funded by the UK government through UK Research and Innovation, dedicated to bringing about transformative changes in life science through interdisciplinary research and technology.
Role overview
Within the Correlated Imaging theme, a key aim is to increase the time resolution with which biological specimens can be studied at near atomic resolution. You will develop the methods for this using two new time-resolved transmission electron microscopes being installed at the Rosalind Franklin Institute Hub. This will involve novel optical configurations and the application of new acquisition and computational processing techniques. By expanding the realm of time and space available for observation, you will explore the dynamics of biological systems using novel instrumentation and methodologies.
Science-driven research will be the focus of this role.
Up to three full-time 5 years' fixed-term contract posts are available. These staff posts will be based at the Rosalind Franklin Institute on the Harwell Campus.
The post holders will report to Prof Angus Kirkland, Science Director and to Dr Judy Kim, Deputy Science Director.
Duties and Responsibilities
Embrace the primary focus of the role, namely working alongside our technology partners to develop and commission the new time-resolved transmission electron microscopes.
Develop advanced phasing methods for the study of biological materials using the new instruments.
Develop new science projects using these instruments, formulate relevant research questions, conduct individual independent research, analysing detailed and quantitative data, and generate original ideas by building on existing concepts.
Collaborate with the instrument suppliers and Rosalind Franklin members to develop new methodologies for automated quantitative data analysis from large data sets and associated protocols for data collection.
Work with software and data engineers in the Rosalind Franklin Institute to develop a platform that integrates the unique functionalities of the instrumentation in an intuitive user interface.
Publish research articles in leading academic journals.
Present findings at national and international meetings/conferences and keep up to date with developments in the field.
Create and maintain comprehensive and up to date best practice documentation for usage of the instrumentation.
Take a formal or informal role (as required) in the supervision of research students and post-doctoral staff employed within the Rosalind Franklin Institute, including as necessary, recruitment, project development, mentorship and career development.
Raise research funds by writing grant applications and manage areas within the larger research theme.
Participate in and support the public engagement and widening access activities of the Rosalind Franklin Institute.
Work with others in a safe and timely manner considering all those who will be affected by your work.
Any other duties that arise in the normal running of the Rosalind Franklin Institute and that can be reasonably requested of the post-holder.
The above job description reflects the present requirements of the post, and as duties and responsibilities change/develop, the job description will be reviewed and be subject to amendment in consultation with the post-holder.
Qualifications
A Ph.D. in Structural Biology, Physics, Materials, or other subjects with a clear advanced Electron Microscopy focus together with relevant, specialist postdoctoral experience.
Closing date: 2nd March 2020, 9:00am
Consult the entire job offer (incl. selection criteria, research skills, etc.) here.