ESTEEM3 Newsletter #6 - June 2022 Edition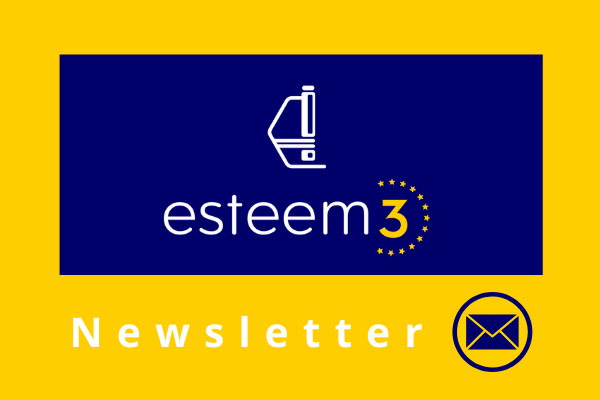 The 6th Edition of the biannual ESTEEM3 Newsletter was released on 16 June 2022. Find out about the key updates about the project over the last 6 months!
The June 2022 issue of the ESTEEM3 newsletter focuses on:
News about the project:

#SaveTheDate: ESTEEM3 will participate in the Microscopy Conference from 26th February to 2nd March 2023, in Darmstadt (Germany)

Transnational Access:
Meet the team!

Interview of Liam from Quantum Detectors

Events:
Job positions
#StandWithUkraine

Regarding the actual context, we offer the possibility for Ukrainian researchers to access our job opportunities, training, and workshops. Feel free to contact us for more information!
You can consult the entire newsletter HERE.
Not registered yet? Subscribe here and receive the newsletter directly by e-mail.
Also, to keep up with ESTEEM3-related news, don't forget to follow us on LinkedIn and Twitter!