E-MRS 2022 - Spring Meeting: Call for papers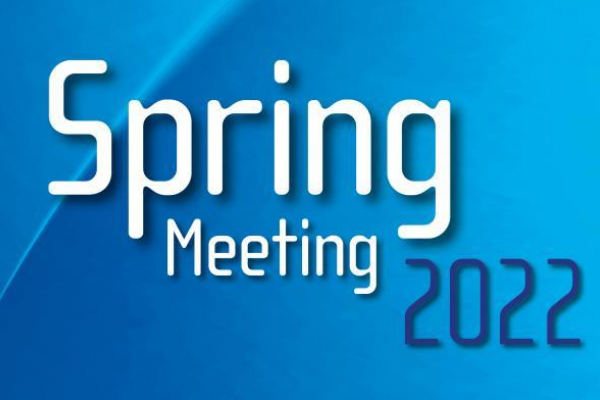 The 2022 E-MRS Spring Meeting will be held from May 30 to June 3, 2022. In this framework, a call for papers has been launched. Deadline for abstract submission: 19 January 2022.
European Materials Research Society (E-MRS)
The European Materials Research Society (E-MRS) gathers regularly more than 4 000 members from the industry, academia, and research laboratories to discuss recent technological developments of functional materials.
Compared to other single-discipline societies, E-MRS have two specificities:
It encourages scientists, engineers, and research managers to exchange information on an interdisciplinary platform;
And through its awards for achievement, it recognizes professional and technical excellence to all, from student to senior scientist level.
E-MRS is also an adhering body of the International Union of Materials Research Societies (IUMRS). IUMRS offers the opportunity to connect and collaborate with other Materials Research organisations everywhere in Europe and around the world.
E-MRS 2022 – Spring Meeting
The 2022 E-MRS Spring Meeting will be held from May 30 to June 3, 2022.
As a reminder, each year, E-MRS organizes, co-organizes, sponsors, or co-sponsors numerous scientific events and meetings. At the heart of the meetings portfolio are two main events: the E-MRS Spring and Fall Meetings.
For this 2022 E-MRS Spring Meeting edition, the conference will contain 23 symposia arranged in 5 clusters covering the fields of:
Nanoelectronic materials and devices;
Energy materials;
Functional materials;
Methods; Bio- and soft materials.
More information and detailed program here.
IMPORTANT: Due to the COVID-19, the organizers reserve the right to change the conference from face-to-face to virtual format.
2022 Call for papers
In this framework, the latest scientific results will be presented and authors are invited to submit papers in the selected journals that fit the scope of each symposium.
The focus of the scientific program will be both on fundamental investigations and technological applications, providing an international forum for discussing recent advances related to the different aspects to be considered to promote innovation.
Below is the main information regarding the submission of abstracts:
Language: English
Abstract length: limited to 3 000 characters (inc. spaces, only plain text, no figures, no formulae...)
Deadline for abstract submission: January 19, 2022
Evaluation process: Papers will be selected by the scientific committee of each symposium.
Results: Authors will be notified of acceptance and mode of presentation by 10 March 2022 at the latest.
How to submit your abstract?
Submitting abstracts via the E-MRS website is easy and convenient.
Log in to your current E-MRS account "My E-MRS" or create a new one.
Follow the easy step-by-step instructions on the template, making sure that complete mailing address information is included for the presenting and contact authors.
After submitting your abstract, please use your Control ID number in all communications with E-MRS regarding the abstract UNTIL a paper number (e.g., A-IV.8) is later assigned.
Attention Because major revisions may affect a symposium organizer's decision to accept your abstract, please review it carefully before submission. In the unusual circumstance of having to revise your original abstract, the online submission center enables authors to revise their abstracts up to and including the submission deadline of January 19. After that date, the change must be submitted to: emrs@european-mrs.com (Subject: Abstract Revision) and must include your Control ID number. Please state exactly where the revisions are located (e.g., title, author, body, etc.).